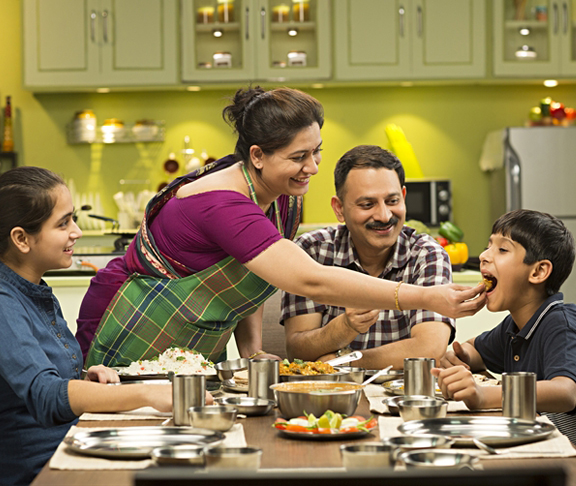 Family Dinner
Dinner is the one meal that brings the whole family together. Let's talk about the office projects, resolve the tiffs, discuss the report card and finally plan that vacation. After a long day, sit back, relax and catch up with the whole family over delicious dinners that you've made with love.

A small dinner for two or a big family meal, whatever you're cooking make it finger-licking good when you use JK Dairy Top Paneer dinner is more than food.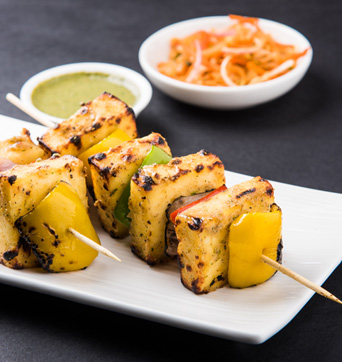 Paneer Malai Tikka
Recipe :-
200gms JK Dairy Top Paneer
50gms fresh cream
2 Tsp cumin powder
2 Tsp dried mint powder
2 Tsp garam masala
1 ½ Tsp red chilly powder
2 Tsp oil

In a mixing bowl mix the fresh cream with all the spices. Chop the paneer in big cubes and combine with the mixture. Let it marinate for at least 5-6 hours in the fridge. Heat a grilling pan and grill the marinated paneer, flipping frequently. Serve with mint chutney.